Pay an Overdue Instalment
You can pay an overdue instalment by visiting your Business Dashboard. Select any Instalment Plan with an overdue instalment from the Instalment Plans table.
Next, scroll down to the Instalment Schedule. Identify the overdue instalment, and click the "three vertical dots" icon, as circled in the screenshot below: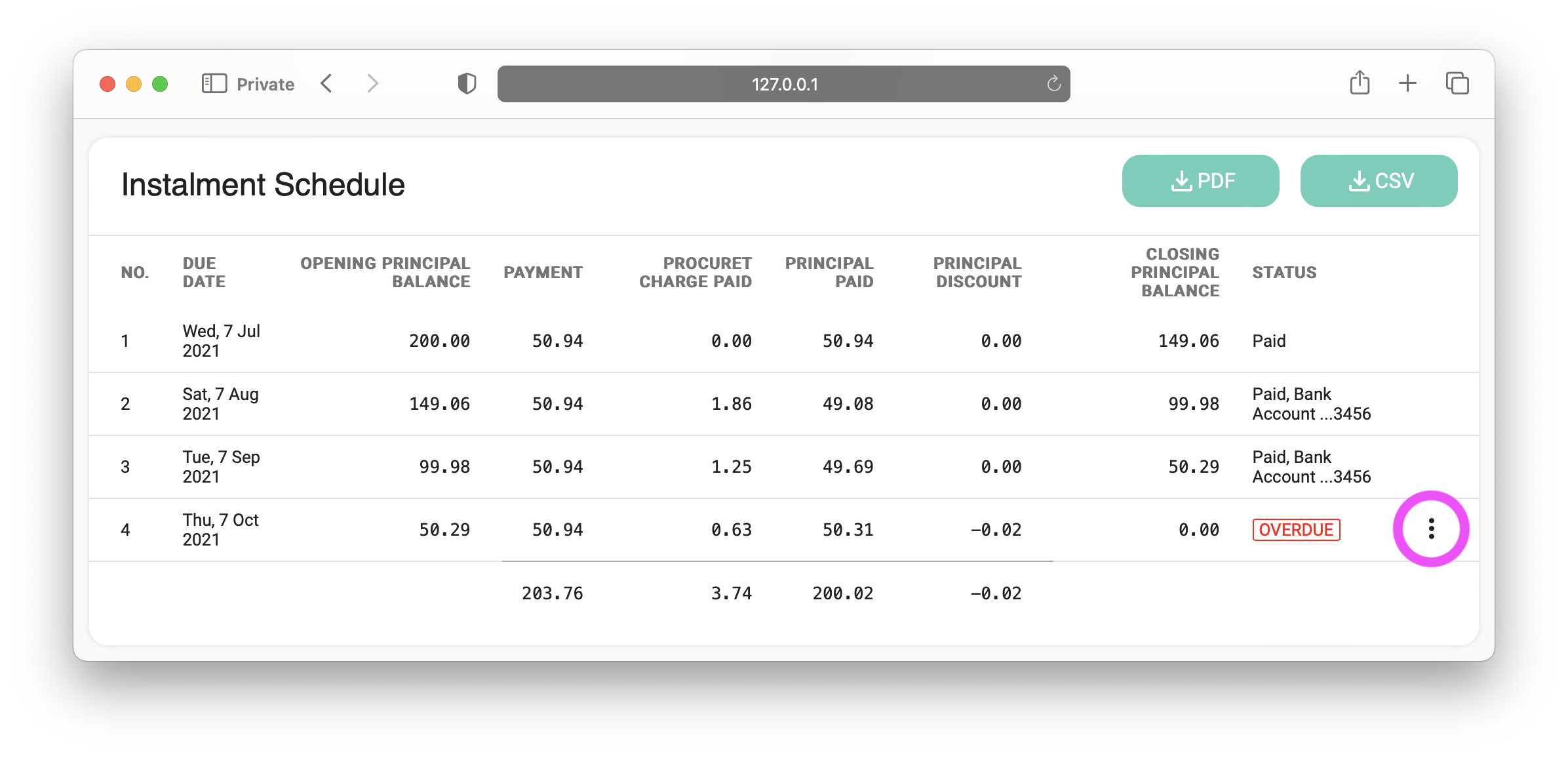 Click "Pay this instalment".
For help, please write to us.