Blog > Are we in the 'next' industrial revolution... yet?
Are we in the 'next' industrial revolution… yet?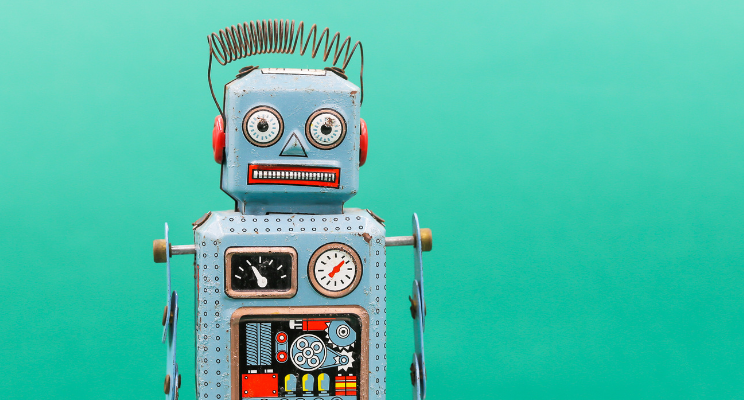 Getting better, faster, and flourishing in the new world
Australia and New Zealand have tended to punch above their weight since the industrial revolution arrived around 1815.
Australian building and manufacturing exploded in the 1800s through enormous advances in scientific, engineering, communications, and transport ideas.
Antipodeans began using wind to power mills, and built their first locomotive in 1830. The tyranny of distance and necessity to survive quickly became the mother of invention for local engineers, builders, and manufacturers.
Local problems with local solutions
Today, we find ourselves in similar territory. We have travel and freight challenges whilst managing an export economy. The need to diversify creates opportunities for local problem-solvers who can tap into enormous amounts of processing and storage power anywhere around the world to engineer a solution based on software.
Is the software revolution the answer?
In earlier industrial revolutions, step changes were tangible and mechanical. We had the light bulb that replaced the oil lamp, railways replaced horse-drawn carts and the telephone replaced the telegram.
Different aspects of your business can now be made more efficient by using software. For instance, you can set up an e-commerce store, participate in a market hub, or reach new customers through social media.
Advanced social technologies have transformed the way people communicate, self-organize with team members, and work together to deliver better solutions. Speaking to business executives, we found that these tools are more integrated into their organizations than ever before -- and that business use of social technologies has proven as effective for small businesses as for medium to large corporates.
Advanced software can now design, instruct and manufacture using CAD software, 3D printers and high-end CNC machinery -- and the use CRM and accounting softwares to process your clients' order and bill them.
Adopting software applications engineered to make life easier for you and your clients is trending to be the future of doing business.
Commercialisation: The great leveller
For every new software idea, market fit still determines whether new ideas get off the ground or become expensive thought bubbles.
Customers can tell you instantly, anonymously, or through their digital profiles whether they are happy or unhappy with the quality of your innovation or organisation.
Delivering efficiently in real-time and continuingly delighting customers has become just as important as acquiring new customers.
Adopting a positive bias towards software as a service engineered solution will continue to help small and medium businesses compete with the collective resources of larger enterprises -- and make it easier for them to cater to customers' needs whenever they need help.
Being the first to change, changes everything; being the last to change, changes nothing.
Becoming an early adopter of new software applications takes some courage. It involves a degree of flexibility and a change in the way you view things. Using new software as another way to sell to your clients and receive payment will not replace the people element of your client engagement. It enhances it by removing the rigmarole and friction of doing business, allowing you to focus on all other elements of your offering that are important to your customers, whilst giving them new and innovative solutions that improve their experience.
How important is it to sell more of your idea and get paid sooner?
Achieving revenue is important. But achieving cash revenue is more so. What options do you have to make your products more affordable, without discounting the value of your products? Options that allow you to generate revenues and receive payment sooner. A way that is both cash flow friendly for your clients and delightfully different?
Software engineered solutions now exist that focus on making it easier for your customers to transact with you during the procurement journey. Software payment platforms such as Procuret, make it incredibly simple for your customers to convert your upfront quote or invoice into manageable instalments.
Procuret is an Australian-grown fintech that builds innovative and smart technology to provide a fast, frictionless, and cashflow-efficient way for customers to pay, whilst helping Suppliers sell more and get paid sooner.
Embedding into existing invoicing or e-commerce processes, Procuret quickly facilitates businesses seeking to pay in instalments while their supplier is paid up front. The experience is branded to the supplier, ensuring a unified experience for clients, empowering suppliers with additional sales capability.
The software revolution is the answer!